Advanced Animal Care is proud to be involved in our community and work with local rescues and schools. It helps us build relationships with new people and celebrate the growing human-animal bond.  As a local business, we love meeting new people and their pets, networking with other businesses and serving our growing community. Through community outreach, we are able to connect with other like-minded individuals who share the same passion for animals.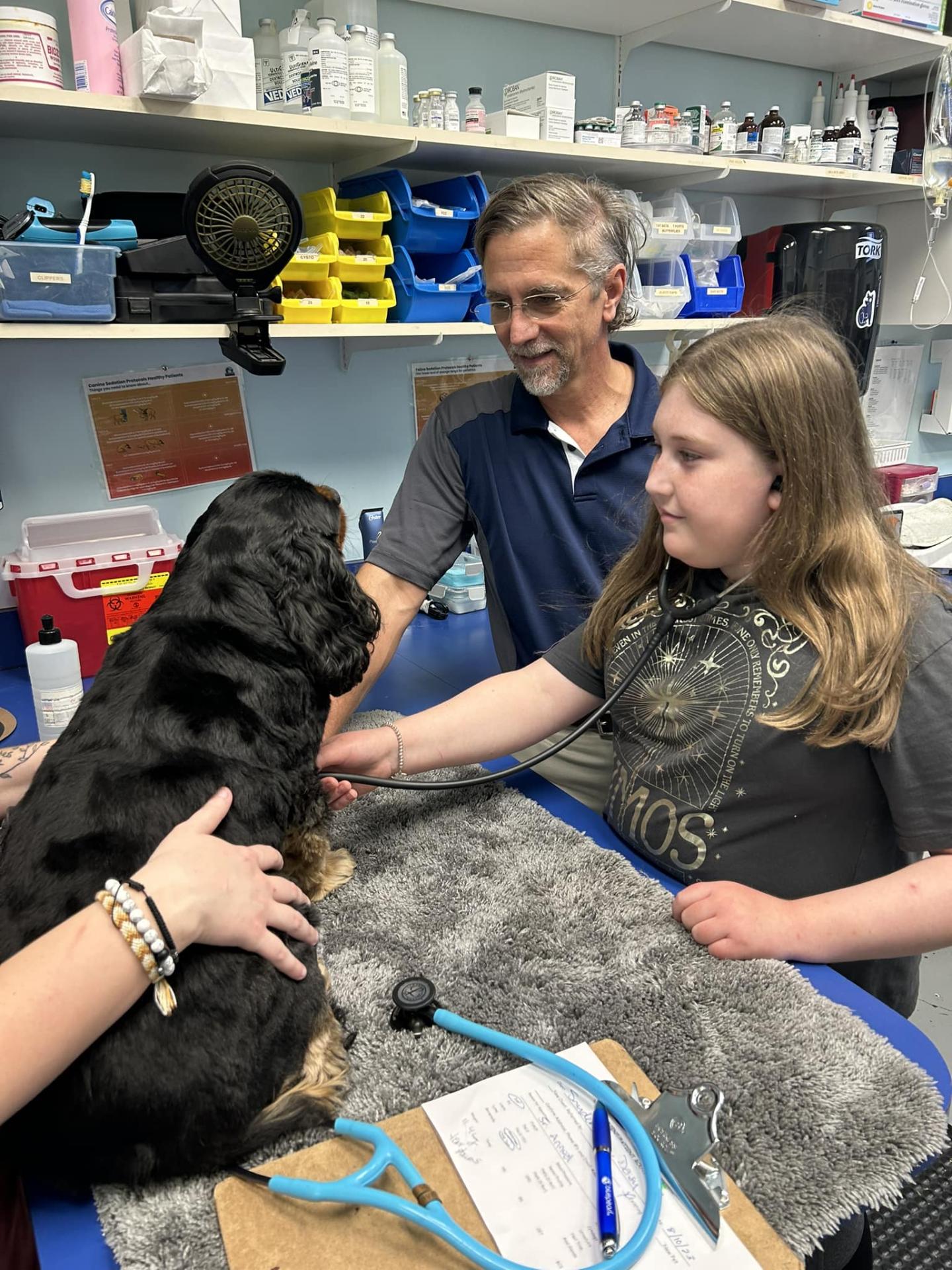 Our passion for nurturing the next generation of veterinarians drives us to actively engage with the younger community. We take pride in offering exciting opportunities for job shadowing, allowing aspiring veterinarians to step into the world of veterinary medicine. Through hands-on experiences and close interaction with our dedicated professionals, these future animal care experts gain invaluable insights into the daily life of a veterinarian. By fostering their curiosity and providing real-world exposure, we aim to inspire and empower these young minds to pursue their dreams with confidence and enthusiasm. At Advanced Animal Care, we believe in sowing the seeds of passion early, ensuring a brighter and more compassionate future for both animals and those who care for them.
Drs. David & Leslie Steele volunteered with Charleston Animal Society to break the Guinness World Records title for most pledges received for a pet vaccination campaign in 24 hours. In addition to breaking this title, multiple state records were established including:
Most animals vaccinated in a single event
Most animals microchipped in a single event
Most animals registered in a digital lost and found system in a single event
Most veterinarians participating in a single event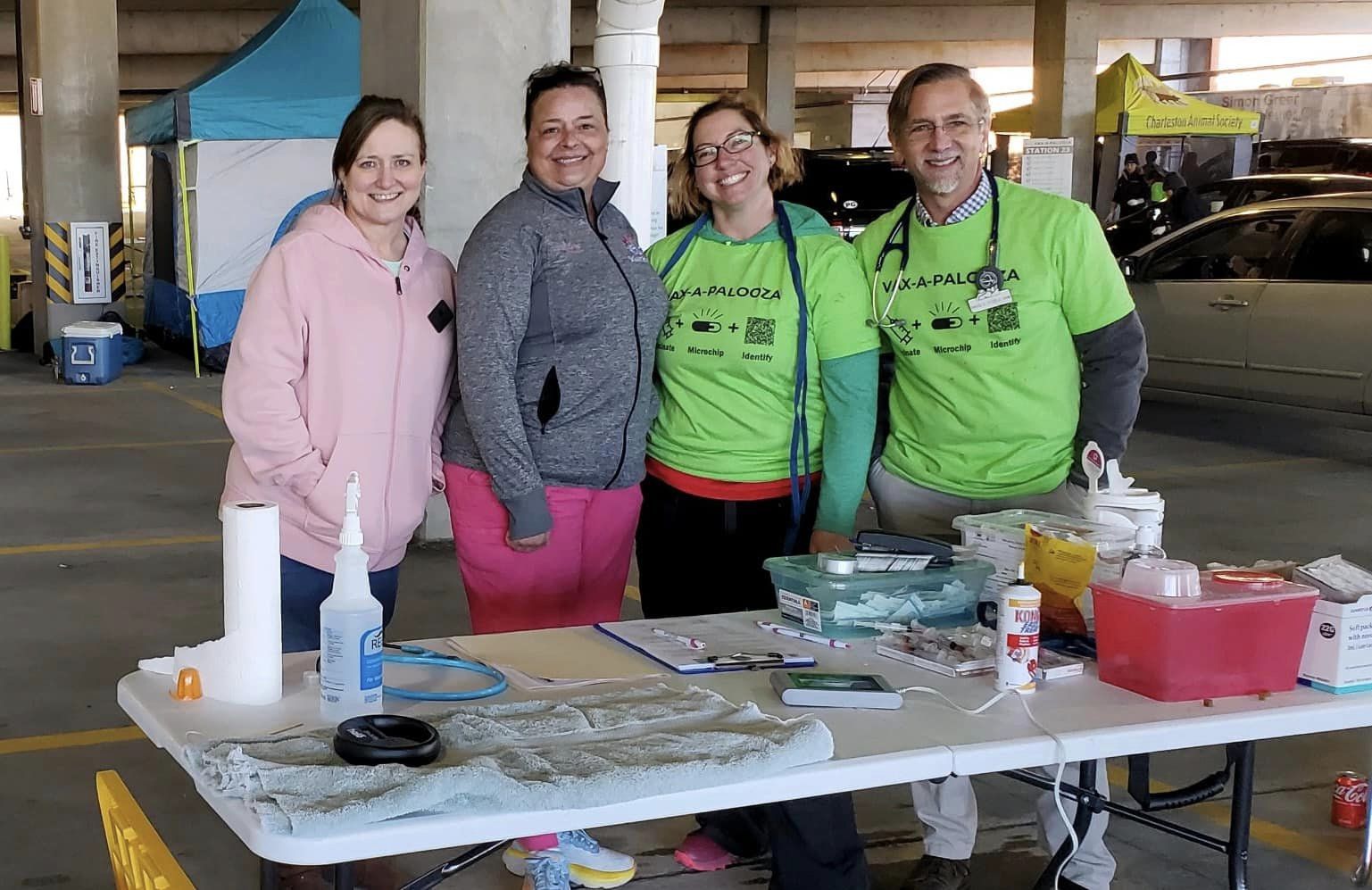 ​
Dr. David Steele is a participating veterinarian for the Morris Animal Foundation Golden Retriever Lifetime Study. The Golden Retriever Lifetime Study is one of the largest, most comprehensive prospective canine health studies in the United States. The Study's purpose is to identify the nutritional, environmental, lifestyle, and genetic risk factors for cancer and other diseases in dogs. Each year, with the help of veterinarians and dog owners, the Foundation collects health, environmental and behavioral data on 3,000+ enrolled golden retrievers.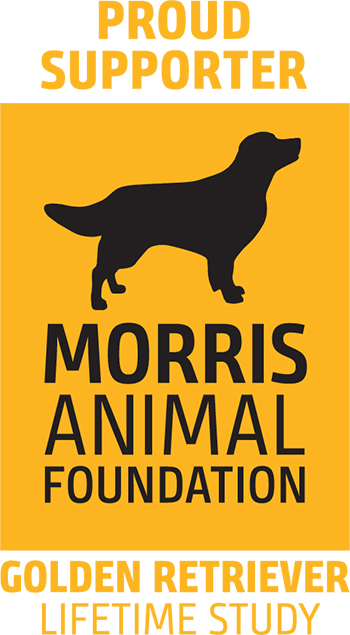 ​
Dr. David Steele participated in a community event and shaved his head to help raise funds for childhood cancer research through St. Baldrick's Foundation. Our team was able to donate over $3,000 thanks to everyone who contributed!
We work with and support many local rescue groups including Grateful Golden Rescue of the Low Country, Pet Helpers, Charleston Animal Society, Carolina Coonhound Rescue, and more.