Advanced Animal Care of Mt. Pleasant Offers A Full Service Veterinary Clinic
At Advanced Animal Care of Mt. Pleasant, we believe that your pet is a part of the family, yours and ours. That is why we have made it our mission to provide comprehensive and compassionate veterinary care and that is in the best interests of you and your furriest family member. If you are in the Mt. Pleasant area, and are looking for a caring veterinary team to help make sure your pet remains in good health, we are nearby and ready to help.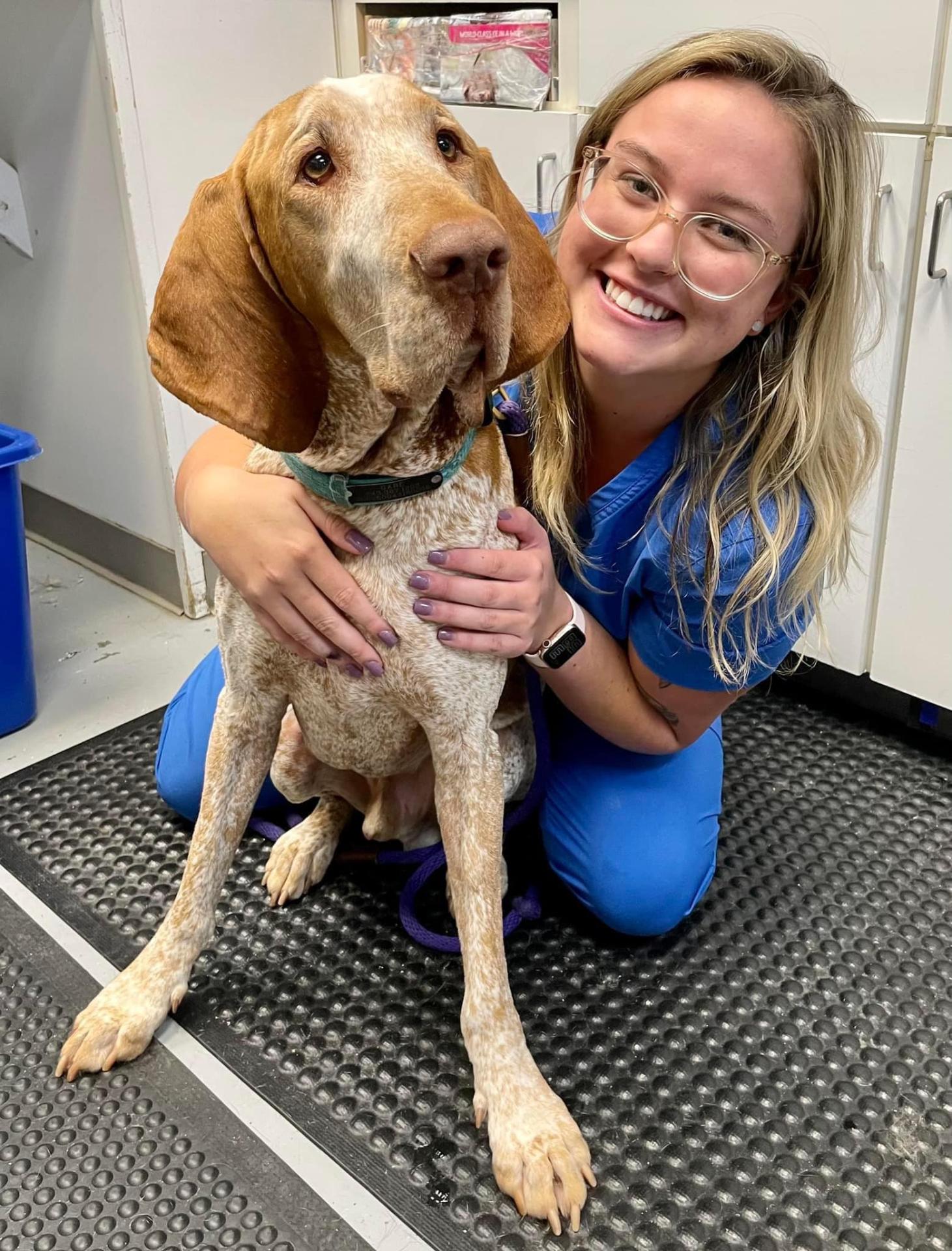 Other services provided by Advanced Animal Care of Mt. Pleasant include, but are not limited to:
Fear-Free Wellness Exams
Regular check-ups are essential for your pet's overall health. Our experienced veterinarians provide comprehensive wellness exams designed to identify potential health issues early on and create a personalized care plan tailored to your pet's specific needs. We use fear-free techniques to minimize stress and anxiety during these visits, ensuring a positive experience for your pet
Fear-Free Vaccinations
Vaccinations are crucial to prevent various diseases, but they can be scary for pets. We utilize fear-free vaccination techniques to make the process as stress-free as possible, helping your pet stay healthy without fear.
General and Preventative Dentistry
Oral health is vital for your pet's well-being. Our dental services include cleanings, extractions, and dental health assessments. We use fear-free methods to address your pet's oral health needs while minimizing anxiety.
Fear-Free Surgical Procedures
If your pet requires surgery, rest assured that we prioritize their comfort and well-being. Our skilled surgeons employ fear-free techniques to ensure a calm and pain-free experience, from pre-operative assessment to post-operative care.
Behavioral Therapy
Understanding and addressing your pet's behavior is essential for a harmonious relationship. Our experienced team offers behavior counseling to help you and your pet overcome challenges and strengthen your bond.
Pet Nutrition Guidance
Proper nutrition is the foundation of your pet's health. Our veterinarians provide guidance on nutrition and dietary choices, ensuring your pet's diet supports their overall well-being.
Pet Wellness Education
We believe that informed pet owners make better decisions for their pets. Our educational programs empower you with knowledge to enhance the quality of life for your furry companions.
Chronic Illness Management
Our veterinary clinic provides comprehensive chronic illness management, offering specialized care and ongoing support to enhance the quality of life for your beloved pets with long-term health conditions
Terminal/End-of-Life Assistance & Grief Counseling Resources
Saying goodbye to a beloved pet is never easy. We offer grief counseling and support to help you through this difficult time, emphasizing the importance of cherishing the memories and the bond you shared.
Why Choose Us?

Fear-Free Certified: Our staff is trained and certified in fear-free techniques to ensure a stress-free and comfortable experience for your pet.

Compassionate Care: We genuinely care for your pets, and we treat them like family, always putting their well-being first.

State-of-the-Art Facility: Our clinic is equipped with the latest technology and equipment to provide the best possible care.

Dedicated Team: Our team of veterinarians and support staff is passionate about animals and committed to building stronger human-animal bonds.

Convenient Hours: We offer flexible hours to accommodate your busy schedule and provide emergency services when needed during the day.

At Advanced Animal Care, we are dedicated to strengthening the human-animal bond through fear-free techniques and compassionate care. Your pet's comfort and well-being are our top priorities. Contact us today to schedule an appointment and experience the difference our clinic can make in your pet's life. Together, we'll create a happier, healthier future for your beloved companion.
Referral
At times, our patients need medical care that is beyond the scope of our practice. We are fortunate to have several practices within our area that provide a multitude of specialized services and we are happy to have a close working relationship with them.