Veterinarian - Mentorship / Preceptorship
job openings in Mt. Pleasant, SC.
Advanced Animal Care of Mt. Pleasant is a general medicine small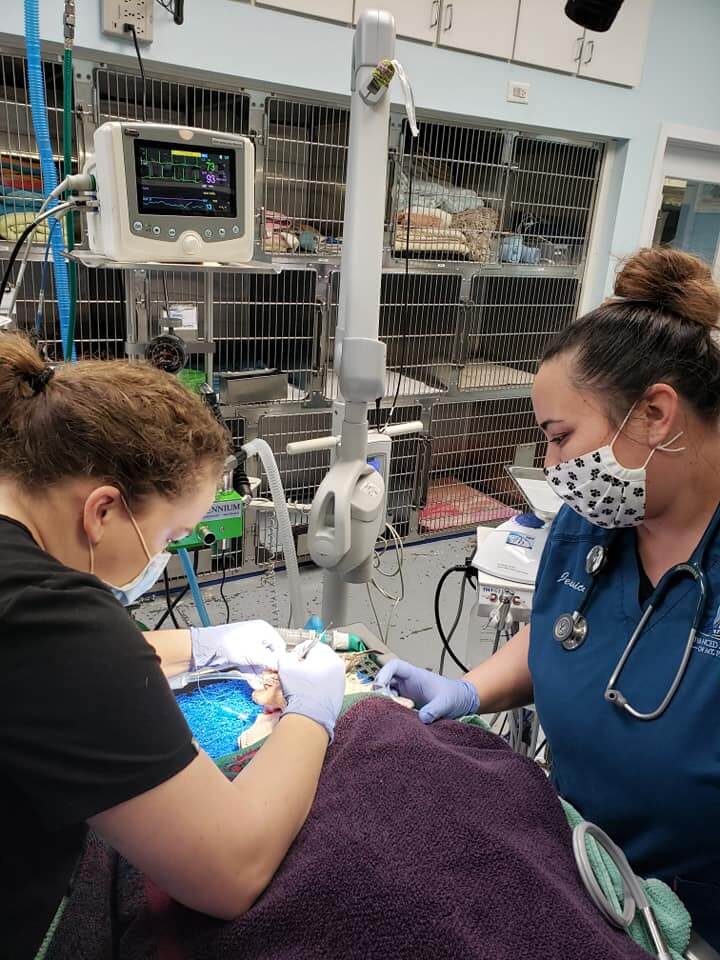 animal private practice, limited to the care of dogs and cats. Our goals are to improve and maintain the health and well-being of our patients, their families, and our community and the relationship our patients have with their families and their community. We do this by providing thorough and comprehensive preventative-wellness care such as preventative and early interventional dentistry, nutritional and weight management counseling, preventative and general medicine, and behavioral medicine. We are entrusted with the care of our client's loved ones and it is our ethical and moral obligation to treat our patients with the greatest level of empathy, compassion, and care. This is also true and shapes all of our interactions with our clients and the community in which we live.
In our mentorship program, Dr. David Steele is the supervisor and will be the one you work with most. Our Associate DVMs will work with you in areas of dentistry and nutrition as well as being a good resource for advice on transitioning from Newbie to a full-fledged associate. There will be opportunities to practice your surgical skills by assisting with spays and neuters. The mentorship is loosely scheduled, by design, to allow adjustments to the student's level of skill and knowledge.​
In week 1, the student is to follow Dr. David Steele throughout the day. This is to give the student an opportunity to learn the system of daily primary medicine and how our practice works. The student is responsible for maintaining medical records but will not be responsible for client interactions or communications. Frequent and often spontaneous rounds will be held as the time and moment dictates.
In Weeks 2 through 3, the student will be assigned 3 cases per day. The student will be responsible for the entire case including client communication, with direct supervision by the doctor in charge (DC) of the case. The DC will be responsible for reviewing the case, listening to the student's presentation (history, physical exam findings, differentials, diagnostic plan, therapeutic plan, and client communication), examining the patient, and signing off on the case. Daily rounds with the supervisor of those cases as well as other cases of interest from the day will be held at the end of each day.
In weeks 4 and 5, the student will be assigned 4 cases per day and will perform surgeries as the opportunity provides. The student will also spend time with each of the managers to shadow them through a day of their work in order to learn more about non-veterinarian specific duties of a small animal practice. Tasks may include clerical work, technical research, creation of forms and client information packets as well as some veterinary hospital management tasks.
In weeks 6 through 8, the student is assigned 6 cases per day and performs surgeries and other procedures as the opportunity and skill level provides.
The intent of our mentorship program is to help our future colleagues transition from passive students to active students launching into the next phase of their careers and to assist these students in discovering the best path for themselves as a veterinarian.
This is not a paid program and currently does not provide housing or stipends. The student will follow the same schedule as the doctor they are assigned to, roughly 40 hours per week. The schedule is inherently variable. It is recommended to bring what is necessary to be flexible with breaks, eating, etc. It is not common, but the student should be prepared to stay beyond regular office hours (8 am to 6 pm) as the cases they and their supervisor are responsible for.