Veterinary Nurse Assistant Job Opening in Mt. Pleasant, SC
We are Fear Free and practice team well-being with an understanding that a healthy work/life balance is essential for our team. We are a friendly, passionate group that loves what we do, and it shows in how we approach our clients, patients, and each other.
We strive to create a positive work environment that is built on kindness and compassion that will earn the trust of our patients. As a veterinary nurse assistant at AACMP you will receive training and certification in Low-Stress Handling, Fear Free, Radiology Safety, Pet CPR & First Aid, and various other continuing education opportunities.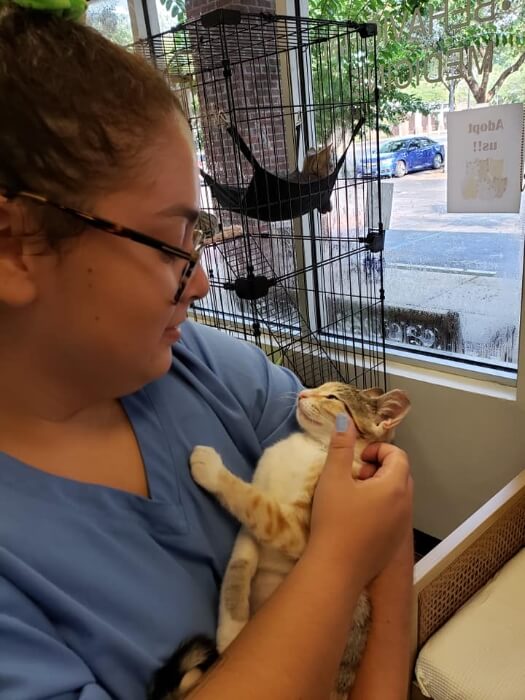 Job duties include but are not limited to:
Basic animal caretaking responsibilities (walking, feeding, etc.)
Administering medications
Assisting doctor and nurse with procedures
Prepping the surgical room
Stocking exam rooms and treatment area
Basic hospital cleaning duties
Basic veterinary nurse duties and procedures as training progresses
Experience is necessary to fulfill this position.
This position includes 35-40 hours per week, weekends and holidays are required on a scheduled rotation.
Advanced Animal Care of Mt. Pleasant benefits includes: competitive pay, medical/dental/vision insurance, supplemental insurance, simple IRA, paid time off, paid continuing education, pet discounts, and more. 
Want to join our team?