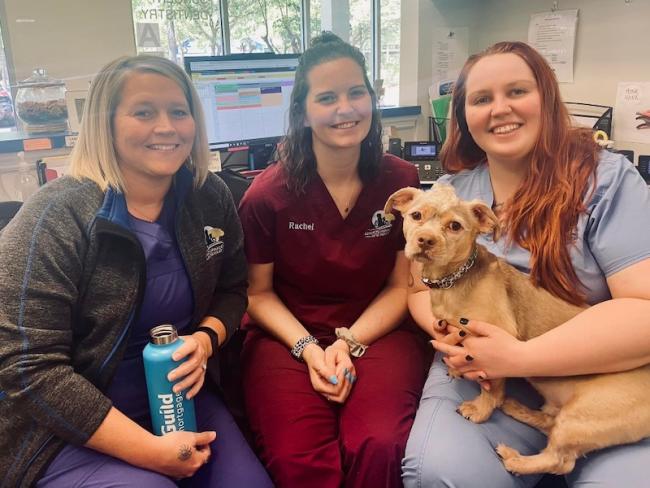 We are Fear Free and practice team well-being with an understanding that a healthy work/life balance is essential for our team. We are a friendly, passionate group that loves what we do, and it shows in how we approach our clients, patients, and each other. Our team is made up of caring professionals that are dedicated to improving the human-animal bond and helping those who have no voice of their own. 
The Veterinary Client Service Representative is the first person that our clients interact with so excellent communication skills are a priority and must possess a friendly and welcoming demeanor. Being the first and last person that our clients interact with you will have the opportunity to secure lasting relationships.​
Job duties will include but are not limited to: 
Managing the workflow of all communications from the client to doctor, nurse, and vice-versa, inter-office communication, etc. 
Maintaining an efficient workflow of appointments. 
Maintaining patient/client charts 
Scheduling appointments. 
Processing payments
Receiving and discharging patients.
Basic cleaning duties
Learning basic animal health protocols 
Becoming familiar with Fear Free techniques 
Experience is necessary to fulfill this position.
This position includes 35-40 hours per week, Saturdays are required on a scheduled rotation. 
Advanced Animal Care of Mt. Pleasant benefits include competitive pay, medical/dental/vision insurance, supplemental insurance, simple IRA, paid time off, paid continuing education, pet discounts, and more.